Engine swaps are just what they sound like, trading one engine for another. This can be done on your car for several reasons. For instance, if your engine fails, you will obviously need a new one. Also, if you want to upgrade your engine, you can replace the standard model for one that is more sophisticated. LS swaps involve replacing your current engine with a GM model, which will offer you better drivability and gas mileage long into the future. These engines are very customizable, starting at around $500, and going all the way to specialty Corvette engines that cost a pretty penny. A car restoration specialist can perform the LS swap and breathe new life into your car.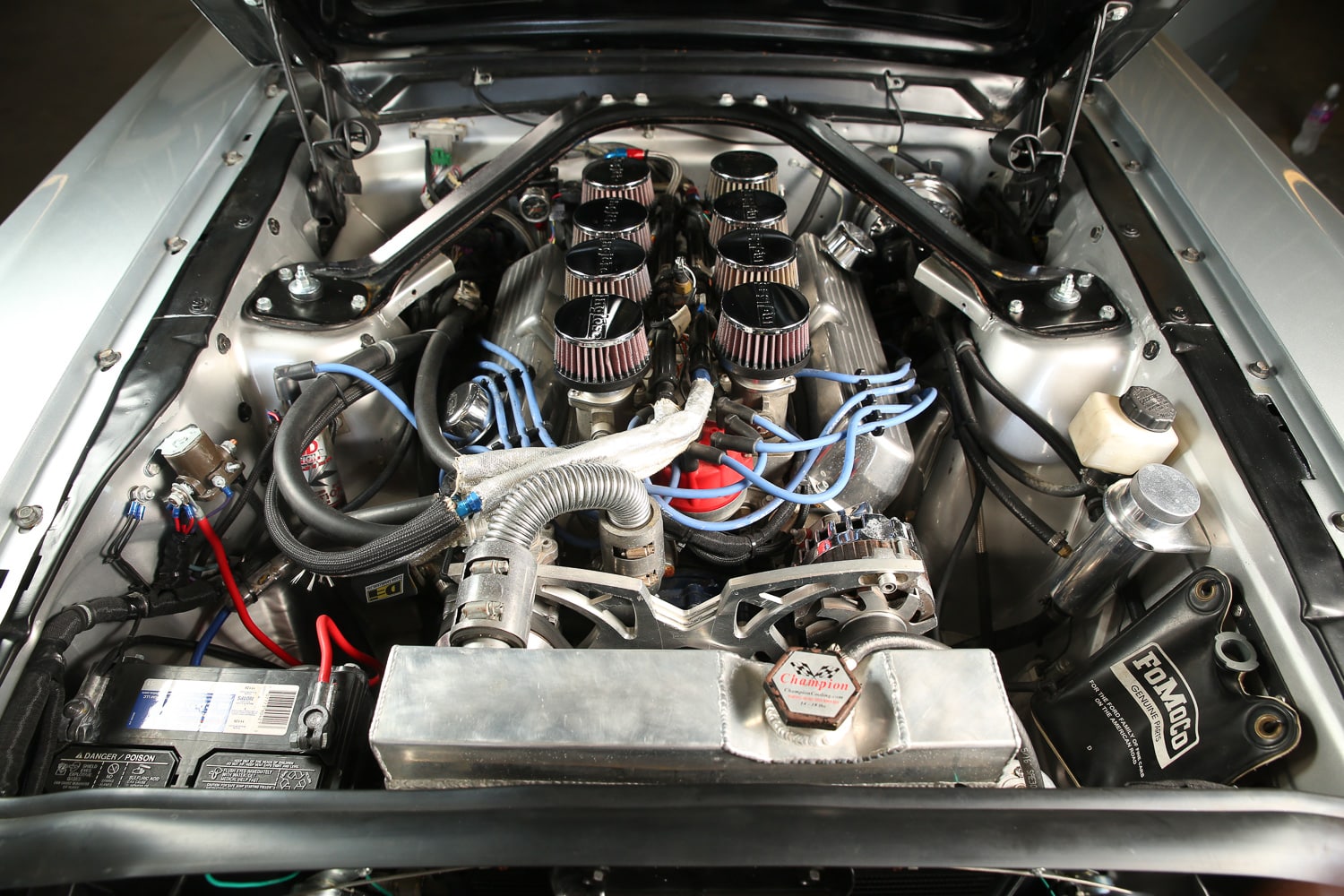 Wiring
Obviously if you want your car to run, wiring is a big deal. There are three options: building a custom harness, using a standard harness, or rewiring the harness that came with the engine. The most cost effective is the choice that most people make, and that is rewiring the existing harness. On the surface, rewiring might seem easy to do by yourself, but leaving it to the trained professionals is a much better idea so you can do this quickly and with no problems along the way.
Gauges and Transmissions
There are many options to customize the transmission and gauges. The GM 4L60E automatic transmission is recommended for its price point and quality. If you are looking for a manual transmission, the T56 and TR6060 both are recommended because they are easy to bolt to the LS engine. Gauges also connect easily with adaptors to your LS engine block, and they give you information about the processes of your car. There are several speedometers to choose from, for instance, based on which transmission you use.
Fuel and Exhaust
As far as fuel systems go, most people who convert to an LS engine use a C5 Corvette fuel pressure regulator added to a properly flowing electric fuel pump. You might also need to add a fuel injection rated fuel line if you don't have one already because the pressure must remain consistent. An intake pump is also recommended for low gas levels, so you can avoid fuel starvation. As far as exhaust systems go, you will definitely need to shorten or lengthen the pipes, depending on your specific situation. If you want a louder engine, use headers instead of the factory LS manifolds, though if you are looking for a quieter ride, the manifolds are definitely for you.
Other Considerations for engine swaps
Motor mounts: These bolt into the LS engine block, and in most swaps the engine needs to be moved forward because of firewall rules.
Carb conversions: If you want a carbureted system you will need a carbureted LS intake manifold, and there are many styles available.
Steam tubes: Located at the top of the engine heads, these prevent the heads from overheating. Connect them to a safe space such as the water pump housing or radiator.
There are many adjustments that car restoration specialists can make in the engine swaps. Whether a manual or automatic transmission, specific type of wiring desired, or lengthening the exhaust pipes to meet specs, LS swaps are a great way to update your car. Although car restoration can be a great hobby, hiring a professional for the intricacies will make for a smoother ride and a happier driver.

Resurrection Muscle Cars In West Palm Beach Florida
Resurrection Muscle Cars, or RMC2, is a full service classic car resurrection and restomod shop that has been turning muscle car enthusiasts' dreams into realities since 2005. At RMC, we specialize in high end restomods and one of a kind creations where today's technology meets old school cool. Our mission is to provide the best quality workmanship to our customers on a consistent basis, integrity in producing a finished product, and services that reflect passion and the pursuit of perfection.
Whether a full restoration, restomod, custom/commission build, or performance upgrade, you can trust that Vinnie and the expert staff at Resurrection Muscle Cars has you covered. We aim to undo the common misconceptions and competition that exists in the Restomod industry and unite like minded professionals to create a culture of preservation, respect, and knowledge within our industry and therefore reset the industry standards. RMC2 is a Christian owned and operated business started 34 years ago. The founder, Vinnie, grew up in the muscle car era and instantly fell in love with the American Classic Muscle Car. By the time he was 16, with the help of his older brothers, he had completely restored a 1965 mustang and then a 1967 mustang, which led to a lifetime of muscle car enthusiasm. Over the years what started as a hobby amongst a group of friends quickly grew into today's business. Vinnie has restored numerous documented and numbers matching classic muscle cars. Ultimately, joining the Barrett Jackson auction circuit helped propel Resurrection to a recognized name in the industry. One of our restorations was purchased by the curator for the Chevrolet museum.
Today we concentrate on cost effectiveness and productivity through the creation and purchase of our own full body jigs, top of the line full spectrum welding, utilizing a plethora of part sources from around the globe, concentrating on using American made products as a priority. We are committed to providing the highest quality, technology-driven automobile restorations available in the industry. The quality speaks for itself when you compare an RMC car to industry standards as commonly seen from others. Our open book build policy and emphasis on customer interaction will give you peace of mind knowing your valuable property is in the hands of professionals.
If you are looking to get started on restoring your classic muscle car contact us today for a consultation and quote at 561-729-0911